Paratext #62 with Óscar Martín and María García Ruiz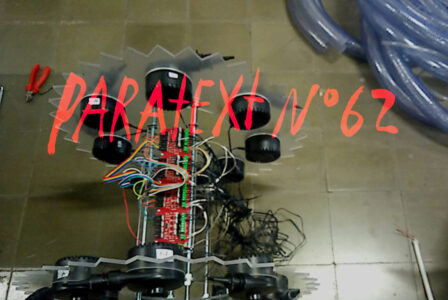 This name, Paratext, hides a monthly program of performances by artists in residence at Hangar as well as artists on exchange grants. They present, in different formats, specific projects or parts of their work. The sessions are always open to the public with the purpose of enabling interaction with the artists themselves. Each Paratext also has an editor who will later publish his or her impressions of the presentation on this blog.
The next Paratext session will take place on Wednesday, March 30 at 6:30 p.m. in Hangar's Sala Ricson.
On this occasion, Ludovica Michelin will be the editor.
Projects will be presented by:
Oscar Martín (Ars Electronica production Grant 2021)
Visual artist and independent researcher. His practice could be understood as a knowledge device where art, science and technology hybridize and converge from an unorthodox and experimental approach. From the sound dimension, his pieces propose to encourage active listening and broaden our perception.
His work has been exhibited at the Reina Sofia Museum and CentroCentro in Madrid, the Piksel Festival in Norway, Sónar in Barcelona and the Festival de la Imagen de Manizales in Colombia, among others.
María García Ruiz (Short-term residency)
María García Ruiz is an artist and researcher. She holds a Bachelor's Degree in Architecture from the Escuela Técnica Superior de Arquitectura de Granada, a Masters in Art and Design Research from the Autonomous University of Barcelona and EINA. She is currently completing a PhD in artistic research within GEARAD (Grup d'Estètica Aplicada en Recerca Artística i en Disseny) belonging to the Department of Philosophy at the Autonomous University of Barcelona.
Her practice questions the processes through which both spatial arrangements and their associated imaginaries are generated. From there she develops two main lines of research: one on landscape -the relationship between the gaze, the configuration of space, the flows of the living and technology- and the other on the architectures of bodies in movement.
The event will be held following all security measures.
Attendance is free and will be on a first-come, first-served basis.
With the support of: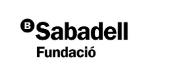 Image: Óscar Martín