Sol Prado participa in Recetario Íntimo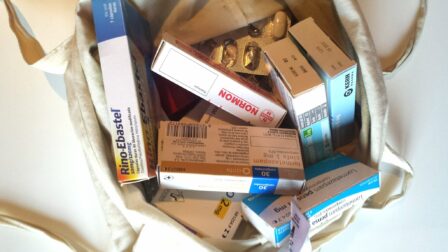 The artist in residence Sol Prado participates in the new session of Recetario Intimo that will take place on Thursday 21 June at 6 pm in La Rubia. An edition of the Café de las Voces where they will discuss the relationship between psychotropics and the intimate lives of the people who consume them. Starting from the artistic investigation, based on the own personal experience of Benzo Canelo and Sol Prado, looking to create a space of interpellation and friendly conversation, free of prejudices and taboos. A space to talk and explore together our more or less explicit intimacy with this type of substances, beyond the mediations and discourses linked to psychiatric and/or therapeutic practices. The invitation is to listen collectively and implicitly, allowing us to begin to map the different effects and metamorphoses that this type of substances has and provokes in our intimate life, as well as to build together positions that enable new politicisms on this relationship.
Session organized by Franco Castignani Cus Cus and Juan David Galindo. El café de las voces is a project by Dora García.