Befaco's workshop in London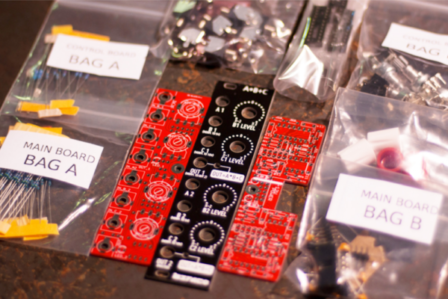 Collective in residence Befaco gives a 2 day workshop in which assistants will be able to build their own DIY modular synth kits in Musichackerspace, London. They provide all the necessary components to build the device from scratch.
Befaco is a Synth DIY/open hardware platform focused on designing modules and organizing modular synth workshops regularly in Madrid, Barcelona, Berlin and London. You can read Befaco Workshops FAQ's for more details. All modules are Eurorack format.