Project development workshop with Núria Güell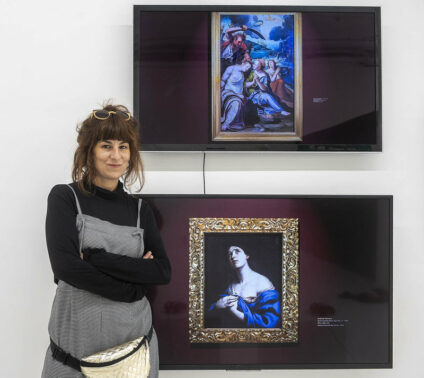 Hamaca gives the Project development workshop with Núria Güell at Hangar. Núria Güell's artistic practice is not the expression of contemplation or the virtuous deployment of a technique, but a practice of confrontation, of questioning evidence and moral conventions. This workshop, consisting of two sessions, will begin by analyzing the artist's work processes and methodology -understanding aesthetics as the link between ethics and politics-, to end with the research that the workshop participants wish to share.
Practical information
Dates: May 18 and 19
Schedule: 4 to 8 p.m.
Duration: 8 hours
Price: 20 €
Place: Hangar
Registration: here
Participants profile: Anyone linked to creative processes in the field of contemporary art, with a desire to analyze their processes and/or those of the other people participating in the workshop. Special interest will be placed on the phases of the creative and production process that are not seen in the final result -whether these are with the institutions or with the people who are accomplices or collaborators of the projects- but that determine the ethical and political position of the project.
Required material: digital file (powerpoint/pdf) to present the project that each participant wants to share publicly, if applicable. Any stage of development will be accepted.