Zen Fascists by Ariadna Guiteras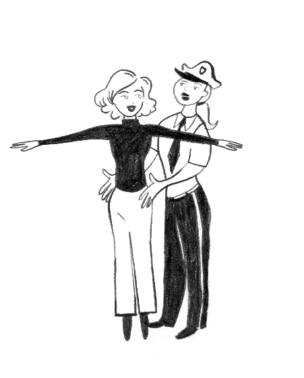 When the body is the machine, the machine must be well maintained; it must be carefully greased to make it slippery, quiet, productive and reproductive.
Zen Fascist (2014) will be done again, and in its condition of repetition it will emerge dissimilar. A diverse possibility will be restored. By taking the gestural and textual materials from the original performance, Zen Fascist (2016) builds a test space based on repetition, memory and transmission.
The audience is invited (max. 20 people) to take part of a session that will take place in Hangar's multipurpouse space on the 26th July at 6,30pm
– Previous reservation: ariadna.guiteras(at)gmail.com.
All participants will receive confirmation e-mail with pre-session instructions. The session will take place behind closed doors, there will be no video or audio registration, body will be the only support for the memory's document.
Performance within the exhibition "Segueixi els rastres com si fos miop". Art Jove 2006-2016 at Arts Santa Mònica.