Fem_Lab exchange Catalonia-Austria: one-week residency grant results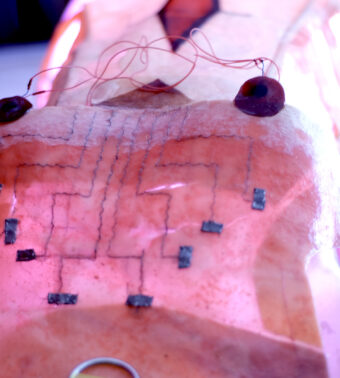 On 6 July 2023, the jury, composed of Patricia Reis and Stefanie Wuschitz (Mz* Baltazar's Lab) and Veronica Valentini (Hangar), meeting on 6 July 2023
DECIDES:
To award the Fem_Lab Catalonia-Austria, a one-week research residency and exchange grant at Mz* Baltazar's Lab (Vienna), to Cristina Dezi as finalist and to the duo formed by Tatiana Afanador López and Judit Parés Padrós as reserve in case the finalist withdraws.
Thank you for sending us your proposals and congratulations to the winner.
About the Fem_Lab Catalonia-Austria exchange project
The Fem_Lab Catalonia-Austria exchange project is a collaboration between Mz* Baltazar's Lab and Hangar, promoted by the Delegation of the Government of Catalonia in Central Europe and the Institut Ramon Llull to support artistic exchanges between Catalonia and Austria, and the research project Feminist Hacking: Building Circuits as an Artistic Practice, funded by FWF – Austrian Science Fund | PEEK (AR580) at the Academy of Fine Arts Vienna. www.feministhacking.org
Image: Cristina Dezi, sx-bodysuit, 2022. Algae, bodily fluids, electronic circuits.