Resolution of the open call for collectives in residence at Hangar's Wetlab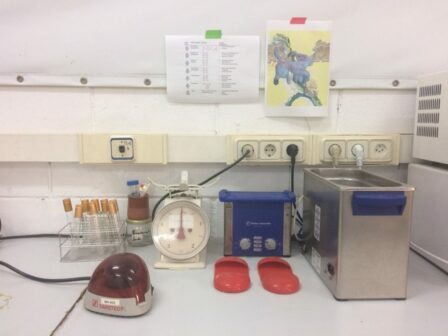 The committee, met in Hangar and formed by Lucía Egaña as representative of the Programme Committee, Anouchka Skoudy as external advisor, Lluís Nacenta, director of Hangar, Laura Benítez Valero, director of the European project Biofriction and Ludovica Michelin, research and transfer of knowledges area of Hangar, with voice but no vote.
DECIDE,
To select Quimera Rosa and Gaia Leandra as collective in residence for the period August 2020 – July 2022 and Simbioceno as finalist.
Quimera Rosa and Gaia Leandra have been selected because they understand the wetlab not only as a space for production but mainly for experimentation, paying particular attention to the material conditions in the production of knowledge; for its clear positioning in relation to the crossover between arts and sciences from transhackfeminism; and for its emphasis on networks and possible alliances with other spaces and projects at the local and transnational level.
Thank you all very much for participating and congratulations to those selected.