Tag Archives: archive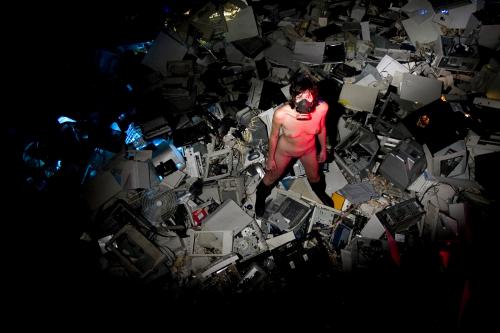 Seminario by Shu Lea Cheang
24.11.09 18h-22h. Free access.
Auditorio MACBA, Barcelona
Hangar invites  artist Shu Lea Cheang* to share her secrets of artistic sustainability with the precarious art workers of Barcelona. For the last 25 years Shu Lea has lived exclusively from her art without needing to resort to selling drugs, working in the Post Office or serving in a bar. How has she managed to do it ? This is the question that she will  be attempting to answer in this exclusive seminar open to anybody interested.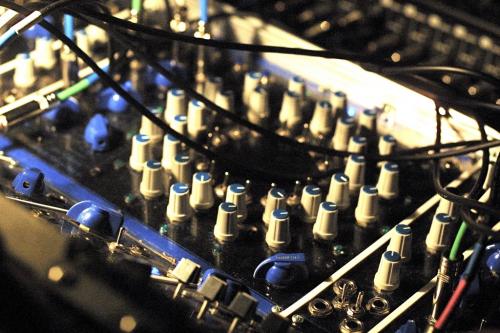 Thursday, November 12 – 18h00
Introduction to analogue synthesis

The Programme Committee convened on November 02, 2009 and selected the following artists:
1. Guillermo De Pfaff, 2. Joan Cabrer, 3. Jordi Ferreiro, 4. Mariana Zamarbide, 5. Mercè Hernández, 6. Rita Rodríguez, 7. Samuel Labadie, 8. Sergi Botella.
The next call for submissions for long-term residencies (maximum two years) will take place in October 2010, whereas those for short-term residencies (1 to 3 months) will take place in February 2010.

10:00 – 22:00 : Thematic working groups around the key topics:
Legal Perspectives and User Acces
Economies, New P2P Models and Sustainable Distribution
Education and Acces to Knowledge
Free Software and Opens Standards: Knowledge Sharing Hacker Philosophy and Action Technical Ware
Organizational Logic and Political Implications of Free Culture

La Associació d'Idees Ema presents a new call for submissions in order to allocate three workshops in the La Escocesa building (Poblenou, C/ Pere IV 345).
PROJECTS WORKSHOP (max. 5 months)
One of the workshops is rented out for projects of a limited duration – maximum 5 months. It is situated on the ground floor of the factory, it is 25m2 in size and the rent is 125€ a month.
Available from December the 1st.


RESIDENCY WORKSHOPS (max. 3 years)
One space is situated on the upper floor, measures 30m2 and the rent is 150€ a month. The second space is situated on the ground floor of the factory, measures 25m2 and the rent is 125€ a month.
Et recordem que el proper dissabte 17 d'octubre, a les 19:00 hores i en Hangar, es realitzarà una conversa oberta en la que, partint de les entrevistes realitzades a Gemma Sendra, Berta Sureda i Xavier Marcè, i del text de Marina Garcés "Obrir els possibles", establirem una reflexió al voltant del futur de les polítiques culturals de creació contemporània. La conversa es podrà seguir per streaming a www.menoslobos.org i comptarem amb la presència de:
(Català)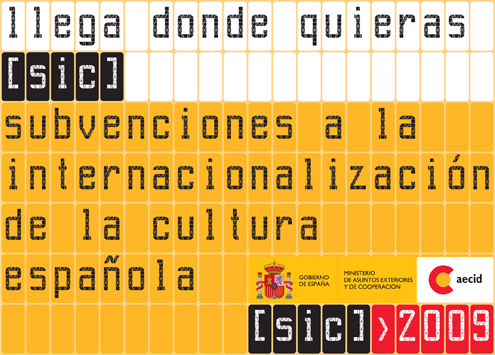 + Información: http://www.aecid.es/sic

TUP | IDENSITAT: CONVERSATIONS IN HANGAR
Friday October 9, at 19h00
Presentation of projects.
TUP
(Trabajos de Utilidad Pública) is a Chilean collective that researches
about the correlations and disruptions between art and the city.
TUP is a working space where different interests and disciplines converge in order to observe and work in neighborhoods.  
TUP-IDENSITAT-HANGAR
invites you to get to know more about the work of this collective and
discuss the possible and impossible means to create bridges between art
and the city.
TUP is part of Idensitat #5 documentation
projects. Pablo Cottet, member of TUP, is invited by IDENSITAT to do a
residency in Barcelona, in the facilities of HANGAR. He will present
and comment on various projects carried out in Chile. 
www.idensitat.net 
www.tup.cl
 
Long-term stays (up to two years)
Aplications are being received from now until October 20, 2009.
Studios will be available from November 2009 and January 2010.

October 3 & 4
New
get-together dealing with interactive technology and Processing.
Intended for those interested or who work in either of these areas.
Organized
by Lali Barrière and Oriol Aragonès. Based on the Multitouch experiment
carrying out the ProcessingBCN get-together last May and with the
purpose of sharing experience and knowledge in a non-virtual
environment.
Registration is free. In order to do so please send an e-mail to info@p5interact.info
More information: