Mafe Moscoso begins her residency as part of the VIII Artistic Research Grant Fundació Banc Sabadell – Hangar.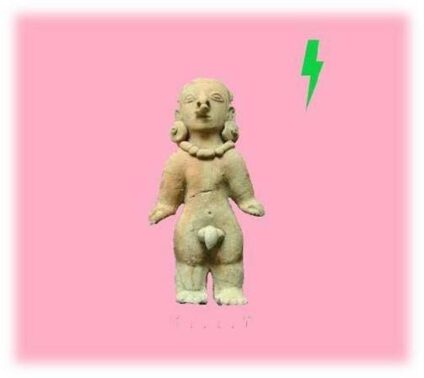 What sensitive and anti-colonial connections can the sounds of the Mediterranean Sea generate with other entities in between? Is the question that accompanies UN OCEANO (POR) VENIR: etno-ficciones/cuir by Mafe Moscoso. The European maps that order the geopolitical borders of the planet usually indicate that Africa and Europe surround the Mediterranean Sea, which, in Latin, is called "sea in the middle of the lands". In Arabic, on the other hand, it is called al-Baḥr al-Mutawāsiṭ, that is, "middle sea." These different modes of naming are not coincidental. In the first case, it is a Western conception of the sea that separates nature from culture, that is, it disassociates the sea from humans, assuming that they are disconnected entities. This anthropocentric and Eurocentric vision has given rise, on the one hand, to ways of relating to the Mediterranean Sea based on its exploitation and has brought into play, secondly, a colonial matrix that has turned it into a mass grave in which hundreds of people die every day. The project presented here proposes to investigate forms of anti-colonial connection between the Mediterranean Sea and other entities through the activation of different devices that bring into play acoustic recordings of the Mediterranean Sea, recordings that collect distress calls of people trying to reach Europe from Africa and auto-biographical explorations (domestic archive) around the idea of the new mestiza andean khipunk, the notion of in-between, that is, the interstitial. The in-between is central to this proposal in the sense that it is a methodological position as well as a place from/through which it is proposed to imagine a network of unusual interconnections in which the separation between the sea and the human is questioned. In this way, we propose to approach the Mediterranean from an Andean khipunk perspective, that is, as a cuir and mestizo entity in whose wounds are the thresholds for the generation of other worlds. The results of the research are a performance, a workshop of attentive anti-colonial listening and a Sci Fi notebook of the (to) come. The project will run from March to October 2023.
Born in a banana republic, Mafe Moscoso works and researches at the crossroads between ethnography, writing and art, from an anti-racist and transfeminist perspective. PHD in anthropology from the Free University of Berlin, she is currently a teacher and researcher at BAU. She is a member of Gredits, the Euraca Seminar and is a comadre of LAAV_ (Laboratory of Visual Experimental Anthropology). Her main lines of research are memory, colonialism and migrations, water and ethnographic fiction. She has written the book Biografía para uso de los pájaros: infancia, memoria y migración (2013), the poetry book Desintegrar el hechizo. Versitos anticoloniales (2021), among others.
Supported by: