Infrastructure> Glitch> Maintenance: a multiplier event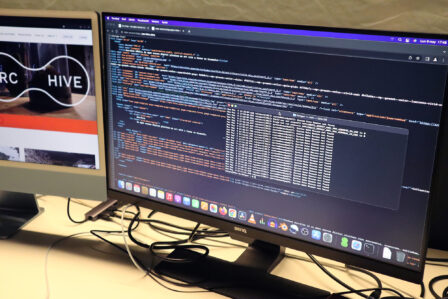 On July 5th Hangar celebrates Infrastructure> Glitch> Maintenance: a multiplier event, a space for dissemination and technical self-reflection in which to discuss various questions arising from the conception, construction and implementation of the Arc-hive, platform, which has aimed to create an open source digital space to add, preserve, publish, distribute and contextualize a variety of information, knowledge and documentation about artistic practices focused on biomedia.
How do you write code that feeds and sustains an ecosystem of community interfaces? How does the work of maintaining that code take place? What mutual learning can occur between the world of collaborative infrastructures and artistic practices close to working with living materials?  Three simultaneous conversations, in three working tables with local and international guests, will serve to contrast different points of view on the maintenance cycles of the infra dimension, but also on the tasks of caring for the code, the data and the digitization of artworks focused on living systems, exploring the opportunities implicit in failures and errors.
The activity will be closed-door and the results of the event will be shared, soon, on the project platform.
Supported by: