Presentation of Art Shows and Public Health in Braiding friction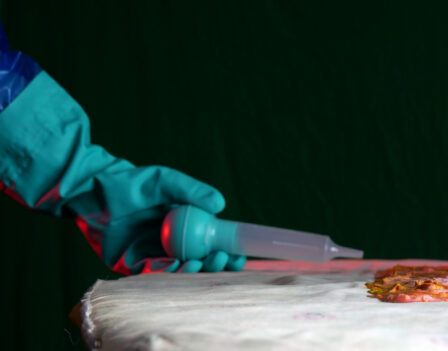 On Thursday 23 July at 6 pm, the online presentation of Art Shows and Public Health takes place. Art Shows and Public Health is the fourth and last working group of Braiding friction, a cycle of virtual meetings that is part of the Biofriction programme and aims to instigate an informed discussion on the situation arising from Covid-19 and possible scenarios.
Art Shows and Public Health works on developing different scenarios to ensure access to art as an essential need for the cultural identity of a society and its individuals. Their aim is to propose a variety of arrangements that can guarantee the required level of biosecurity and safety engineering beyond physical distancing and appropriate methods of decontamination in art spaces.
The group is formed by Dalila Honorato, Robertina Šebjanič, Karolina Żyniewicz, Isabel Burr Raty and Louise Mackenzie.
The presentation can be followed by streaming at https://stream.biofriction.org/.