Drop-out and other uncertainties, with Andrea Valdés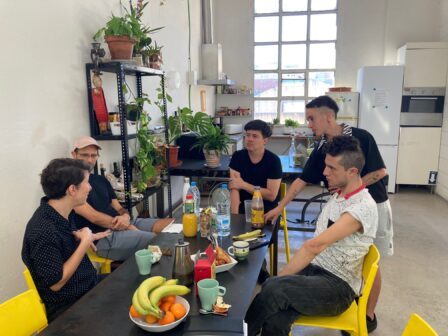 With writer and journalist Andrea Valdés we will hold an opening session of her latest research, putting it in relation to the works of writer Carla Lonzi and artist Lee Lozano, two artists in whom converge vectors and historical fractures related to feminisms, the transformation of labor and the emergence of programmatic forms dedicated to abandoning the art world.
In addition, during the session we will examine the drive for the so-called drop out in art. The idea -sometimes latent, sometimes more evident- of quitting everything or adopting an openly antagonistic position towards the mechanisms of the art world. With Andrea we will explore what this kind of gesture entails, the prisms of flattery and contempt used in later historiographical readings, or the vertebral question of who can really abandon.
This activity is part of OLLA, Common Research Program.
Practical information
Day: October 14
Time: 11 a.m.
Space: kitchen area
Closed-door activity for resident artists.