Hiper-mediacions 2nd edition, by Arnau Sala Saez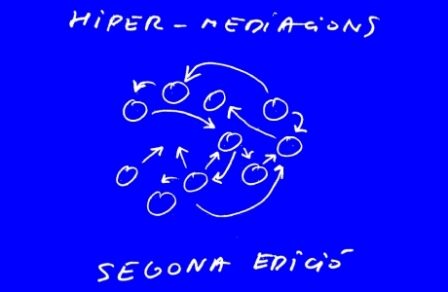 Hiper-mediacions second edition is an iteration of the Entreteixides studies program, a collaboration between Hangar, Can Felipa, and La Escocesa.
Hiper-mediacions is a group exercise that brings together the various factors and phenomena of the contemporary context that trigger the experience of crisis. Starting from the everyday and treating our own experience as a case study, we will seek, outside of the productivist temporality, ways to transform the feelings of blockage or helplessness, we will see examples of existing models, share work, establish real networks and investigate possible tools to seek clarity in the face of a global scenario that generates feelings of isolation. How to deal with the dominance of algorithms, the issues behind the supposed "connectivity", the overexposure to information, the addiction to self-expression, the reigning competitiveness and individualism, the threatening shadow of climate change, etc?
Workshop by artist in residence Arnau Sala Saez.
Practical information
Dates: From February 23 to March 21, Tuesdays and Thursdays from 6:30 pm to 8:30 pm.
Price: Free admission
Venue: Can Felipa
Registration here