PRACTICABLE_4 Listening session and conversation with Alma Söderberg and Jaume Ferrete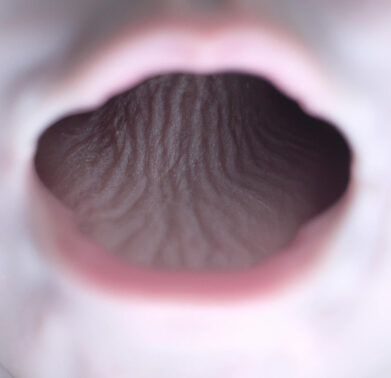 Making voices, synthesis, body, continuity and progression. Modulating the research framework of Practicable_4, Alma Söderberg and Jaume Ferrete Vázquez propose a listening and conversation session at DUBLAB BCN, Hangar's orbiting community radio platform. The triggering material is sound recordings by Laringe, Oscilador, a collective vocal practice that combines sonic production techniques from sound synthesis and electronic music. The opening of the technique, as well as the echo of formats in which somebody reacts to the viewing or listening of previous content, now seem to give continuity to the research process, which was deployed for two weeks with the participation of ten people and directed by Jaume Ferrete Vázquez. The conversation-reaction between Alma and Jaume will be recorded next Friday morning, November 3rd and saved in Dublab's B-sides archive.
Alma Söderberg is a choreographer and performer who works with music and dance. She uses her voice and body to play with space as if it were an instrument. Her ongoing research is concerned with how we listen while we look; the relationship between the ear and the eye. She has grounded her practice in a series of solo performances in which she has developed an idiorhythmic way of creating. In two ongoing music projects, wowawiwa and John the Houseband, she has collaborated with other artists Anja Muller, Dennis Deter, Hendrik Willekens, Roger Sala Reyner and Melkorka Sigridur Magnusdottir. In all her work she works closely with sound artist Hendrik Willekens. Alma Söderberg has been awarded the Thalia Prize and the Cullberg Scholarship.

Jaume Ferrete Vázquez works as an artist, teacher and researcher around the notion of voice, through performance, listening sessions, archives, workshops, conversations, sound works and websites. He has collaborated with several institutions (MACBA, MNCARS, MUAC UNAM, Secession, UOC, BAU, UPV/EHU, TEOR/éTica…) and has received multiple awards (Generación 2016, Becas Leonardo Fundación BBVA, Estancia artística AMEXCID, OSIC…). Currently, he is developing a doctoral research (BAU) on synthetic voices and performance.
Image: Jaume Ferrete Vázquez