INFRA3_Towards a missing infrastructure: Poetics and politics of storage and circular use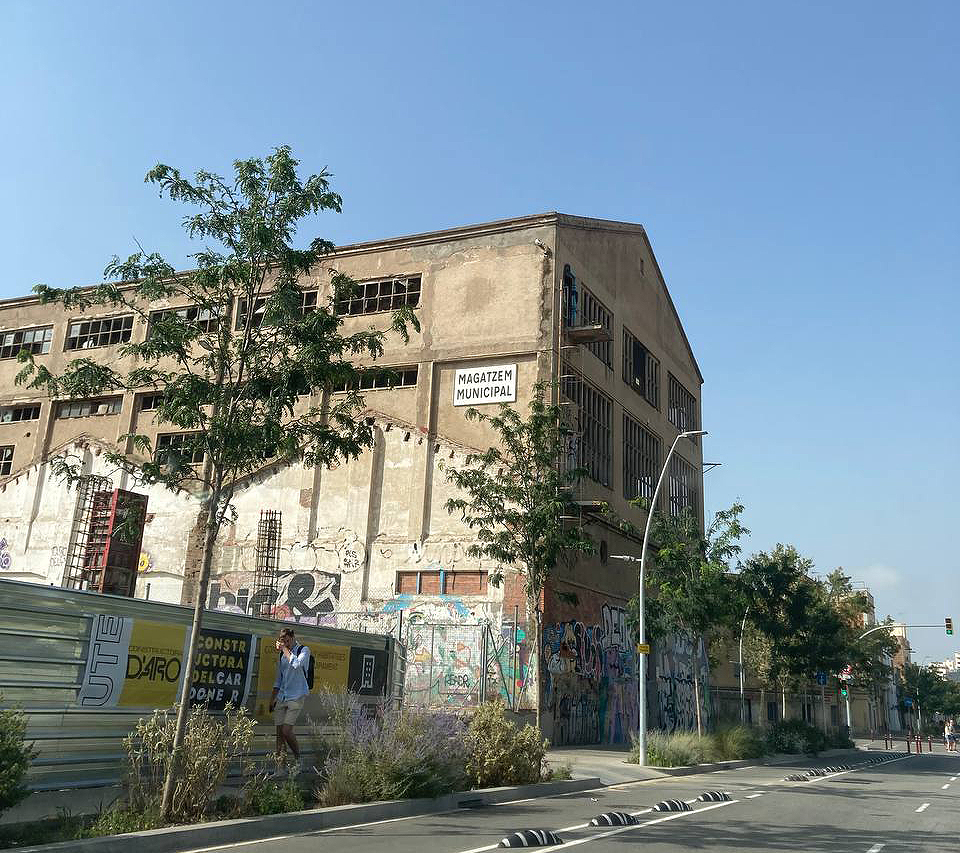 Poetics and politics of storage and circular use is an action-research group gathered around a widespread concern about storage that has consequences on multiple levels in the art sector. At the ecological level, it involves the destruction of exhibitions and artworks that cannot be reused. At the institutional and logistical level, it challenges the capacity of museums to increase their collections and conserve them properly. At the creative level, it modifies artistic languages, which reinforce modular solutions and begin to decide their materiality and scale according to the difficulties of future storage. All these factors are causing many artists to stop thinking about heritage forever and to produce works that do not aspire to be preserved, a gesture that contrasts with the heritage foundation of our artistic culture. They also give rise to a series of informal strategies of dismantling, destruction, and recycling among works by the same artist or among different artists. Finally, it is leading to more general practical considerations about sustainability applied to the artistic context, the confrontation with overproduction, or the need to imagine realistic alternatives to the postulate of indefinite growth. From this point on, we wonder if it is possible to think of intercalating a storage space-time into the chain that goes from the moment of research and production to the space of collection and conservation. How would it work? What would it promote? This in turn calls up questions that more uniquely affect the economics of art, such as the relationship between storage and property. If the collection is the ideal storage, what relationship could we establish with works that we temporarily conserve without owning them? What poetics and politics of proximity could be raised?
Poetics and politics of storage and circular use arises at the end of 2022, inspired by academic or scientific research groups. In the same way that research groups belong to research centers that conceptually frame an object of study, this group dynamizes and deepens a framework of reflection raised in the environment of Hangar. The group is formed by three invited artists (David Bestué, Lucía C. Pino and Francesc Ruiz), closely accompanied by part of the center's team. The three have in common that their trajectory has involved confrontation with circular use, anomalous distribution, exhibition decomposition, and their conditions of reproduction, conservation, and material reorganization.
*
David Bestué is a visual artist and writer interested in the relationship between text, sculpture, and architecture. He has presented solo exhibitions and is the author of several texts dedicated to sculpture and the relationship between architecture and poetry. He has also published tributes to important references to Spanish architecture and studies on the recent history of architecture and engineering in Spain. He has published books on Enric Miralles, Viaplana y Piñón and El Escorial. Another of his focuses of interest is the relationship between sculpture and language, evident in some of his solo exhibitions such as ROSI AMOR, at the Reina Sofia Museum (Madrid, 2017), Pastoral, at La Panera (Lleida, 2021), or Aflorar, Museo Jorge Oteiza (Alzuza, 2022). He has also curated exhibitions such as La plaza, in the public space of l'Hospitalet de Llobregat (2019), and El sentido de la escultura at the Joan Miró Foundation (Barcelona, 2021).
Lucia C. Pino is an artist and writer. They investigate sensuality and desire as emancipatory and transformative tools, focusing on sculpture. Their practice tries to join processes that underline diverse aesthetic and meaning potentialities, pointing towards the capacity of any entity to mutate and transform itself. Their work has been shown at Albarrán Bourdais, Madrid; Artiatx, Bilbao; Bethanien, Berlin, L21, Mallorca; CC Blanquerna, Madrid (2022); Elba Benítez Schneider Colo, Madrid; La Capella, BCN (2021), Arco, Madrid 2022, 2020, 2019); La Casa Encendida, Madrid (2022, 2021), Can Felipa, Barcelona (2022, 2020, 2015), AnaMas Projects, BCN, (2021, 2015), Luis Adelantado, VLC, Dilalica, BCN (2020);Et-hall, BCN (2020, 2017); CCCC, VLC (2020, 2017); COAC, BCN (2019, 2016);Galería Heinrich Ehrhardt, Madrid (2018); Espai 13 Fundación Miró, BCN; Espositivo, Madrid; Bólit, Girona (2018); Arts Santa Mónica, BCN (2017).
Francesc Ruiz (Barcelona, 1971) uses comics as historical material to generate stories that reveal the construction of different identity modalities. His recent work intensely observes the image of logistics, flow management, and distribution. He has exhibited individually at EACC Castelló, CA2M (Madrid), Oslo Pilot (Oslo), IVAM (Valencia), Gasworks (London), Centre d'Art La Panera (Lleida), Contemporary Image Collective (Cairo), MNCARS (Madrid). And collectively at the Gothenburg Biennial 2017, Los Sujetos (Spain Pavilion at the Venice Biennale 2015), Arqueológica (Matadero, Madrid), The Last Newspaper (New Museum, New York), or To Illustrate and Multiply: an Open Book (The Museum of Contemporary Art of Los Angeles – MOCA, Los Angeles)
With the support of: