"Media Labs in Europe" has now been published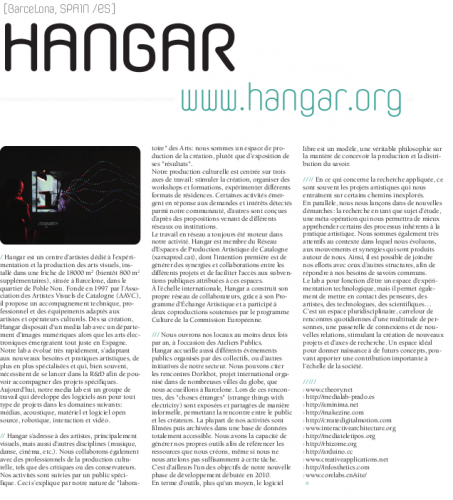 "Media Labs in Europe" is a publication that has been promoted by Catherine Lenoble (PING). It maps out the ecosystem of European Media labs in forty different articles that describe the lines of research, interests and particularities of the various centres, networks, and enterprises that make up this map.
Hangar is one of the centres documented within this publication, where we may also find other projects with common interests within Spain, such as MediaLab Prado, Citilab, or Zemos98.
The publication may be purchased online at this website, but a digital version of the article on Hangar has been sent to us by the organisation, and  is now available for download here.