(Català) Floy Krouchi compon la música per a IMPACT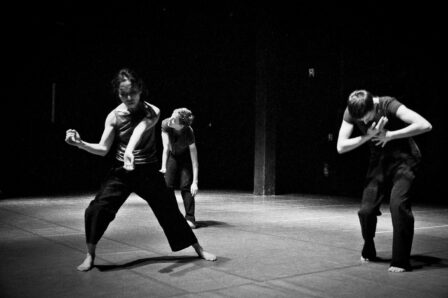 Between May 2 and 18, the artist in residence Floy Krouchi is doing a creative residency at the French Institute of Fez (Morocco). During this residence she will research and work on the composition of the music for "IMPACT", the new piece by the choreographer Marc Vincent, which will be released in December 2017 in the framework of the 20th edition of the Danzamos festival in Marseille.
Choreography Marc Vincent / Choreographic Assistant Marine Combrade / Composer Floy Krouchi / Dancers Mira Kang, Claire Malchrowicz, Stéphanie Pignon / Julien Raso / Lighting and Stage Raphaël Vincent / Administration.Pauline Mairone.
Co-production: Dansem Festival, CCN Montpellier / Residences: La Belle de Mai, Les Instituts de Casablanca et de Fez au Maroc, Contemporary Festival de Ramallah / Host Studio: La Briqueterie Vitry sur Seine, CND Pantin … / Partner le Théâtre de Nîmes ….