Fukushima, a radio essay by Floy Krouchi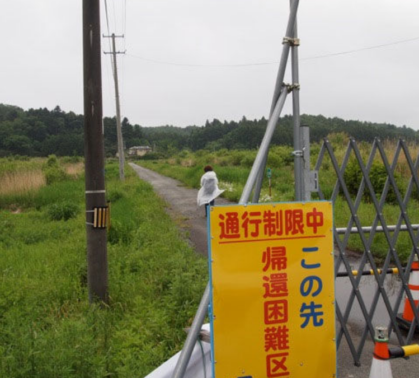 How to show the invisible radioactivity?
In "Fukushima Radiography", the sound creation was composed of the sounds reported by Hélène Lucien and Marc Pallain of Fukushima with, for central, stretched, unrecognizable and essential element: the dosimeter. Floy Krouchi, the sound artist invited by Hélène Lucien on this project, interviews the artists about their sensations during this work in the exclusion zone of Fukushima. There is the issue of subjectivity, risk, commitment and involvement of the body in the contaminated area. At the same time, the poetic and visionary writing of the poet Jotaro Wakamatsu recreates images through a series of premonitory poems in French and Japanese by Gyohei Zaitsu. These poems deal with the inevitable catastrophe to come in the Fukushima area, echoing that of Chernobyl, which had marked the poet strongly following his stay in 1987.
You can listen to it here.