Lucia Egaña participates in the panel discussion My Body Is a Battleground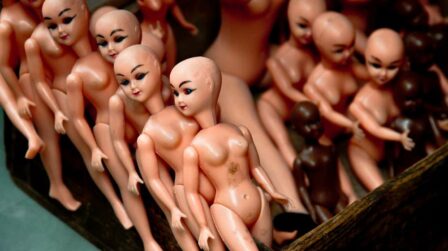 What kind of discourse traverses our bodies and its affections? How does power impinge on the design of bodily behaviour, morphologies and physiologies? To what end? What capacity do we have to reinvent our bodies and affections beyond the bounds of the norm? A panel discussion with Lucía Egaña, Brigitte Vasallo and Eloy Fernández Porta.
Understanding the body as a discursive construct rather than as a predetermined biological entity of fixed, ahistorical features means paying attention to the regulatory norms and power relations criss-crossing through it, and entails enquiring into the sexualisation of bodies, the construction of genders, and sexual and affective practices. It requires analysing the norm and imagining its subversion. The body then becomes a political project, a battlefield in which the definition of social values and lifestyles are at stake. The production of iconographic images and models in media representations is a key factor when it comes to fixing and forcing the limits between the hegemonic and counter-hegemonic stories which affect the body, its desires and its practices.
Moderators:
Esther Fernández Cifuentes
Participants:
Brigitte Vasallo, , Eloy Fernández Porta