Anna Manubens, new director of the private foundation AAVC and Hangar. Period 2022-2025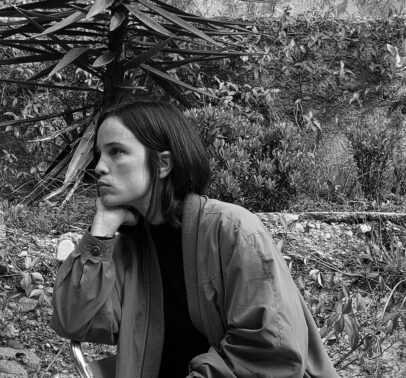 The Board of Trustees of the AAVC Private Foundation, together with the curator Ana Ara as an independent member, both parties having acted as a jury, have elected Anna Manubens as the new director of the AAVC Private Foundation and Hangar Centre for Artistic Research and Production, for the period 2022–2025.
Anna Manubens (Barcelona, 1984) is an independent curator and producer with a preference for hybrid roles at the intersection between exhibition-making, research, public programming, project development and institutional analysis.
She was Head of Public Programmes at the CAPC Musée d'art contemporain in Bordeaux until 2017. She previously combined her activity as curator and programmer with teaching at the Pompeu Fabra University (Barcelona) and a part-time curator position at the Belgian artist-run organisation, Auguste Orts, dedicated to the production of, and thinking around, artists' films. With them she was founding project manager of On & For Production a Creative Europe project aimed at facilitating the production of artists'moving image through the conception of new working frameworks and peer-to-peer exchange formats.
Her recent exhibitions include A L I E N T O (NoguerasBlanchard, Barcelona, 2020-2021); Wendelien van Oldenborgh.Tono lengua boca (Centro de Arte Dos de Mayo, Madrid, 2019 & Centre d'Art Contemporani Fabria i Coats, Barcelona 2020); entre, hacia, hasta, para, por, según, sin (EACC, Castellón, 2019); Visceral Blue (La Capella, Barcelona, 2016); Hacer cuerpo con la máquina: Joachim Koester (Blue Project Foundation, Barcelona, 2016) and Contornos de lo Audiovisual with Soledad Gutiérrez (Tabakalera, San Sebastián, 2015).
She has contributed to various publications and in 2020, together with Julia Montilla she edited Hangar: Paradigmas, síntomas, prototipos y proyecciones a book and series of actions on the occasion of Hangar's 20th anniversary. Since the spring of 2020 she takes care of a network of contemporary art centres from Belgium, Italy and Ireland to imagine a reaction to the pandemic as an occasion of institutional maintenance. She was artistic director of LOOP for the editions of 2011 and 2012.
The jury wishes to highlight Manuben's trajectory and knowledge of Hangar's specific structure, the narrative and discursive lines that were set out in her project, as well as the transversality and sustainability in the field of material, thematic and human resources.
The competition for the direction of Hangar for the period 2022–2025, was held by a public call that was open until the 26th of September 2021, having had a total of 14 submissions. The jury has positively valued the reception of this call as well as the quality of the proposals and profiles that have competed in it. Of these 14 candidates, 5 were shortlisted for subsequent interviews. Anna Manubens will start her position on the 2nd of January 2022, and until then she will prepare her transition working alongside Lluís Nacenta.
Hangar's team would like to acknowledge the work carried out by the outgoing director, Lluís Nacenta -who decided not to run again-. Working hand in hand with the centre's team, Nacenta has been able to implement the care, direction and quality of Hangar's programmes and services at a time of global pandemic and to expand the centre's connections in the European cultural network with remarkable success.
Barcelona, 2 November 2021.