Results of the call for short stay residencies at Hangar during 2022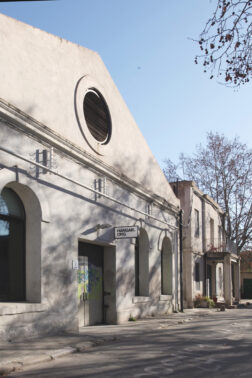 Hangar's Program Committee, formed by Lucía Egaña, Alexandra Laudo and Giuliana Racco, all of whom have a voice and a vote, has met to make the final selection based on the review of the dossiers received in the National and international call for short stay residencies (2 and 3 months) in Hangar.
IT AGREES:
1. To grant a residency in Hangar (Barcelona) to:
Elisa Malo, Elsa Leydier, Huaqian Zhang, Ivonne Villamil, María García Ruiz and Susanna Inglada.
In case of cancellation, the replacement candidates in order of preference are as follows: Andrés Vial Pérez, Sonja Surbatovic and Bego Antón.
It should be mentioned that, on this occasion, Andrés Vial will begin his residency in 2022 in the place of Susanna Inglada, as it has not been possible for her to carry it out on the agreed dates.
Thank you very much to all participants and congratulations to those who have been selected!