Paratext #68 with Anaisa Franco and to kosie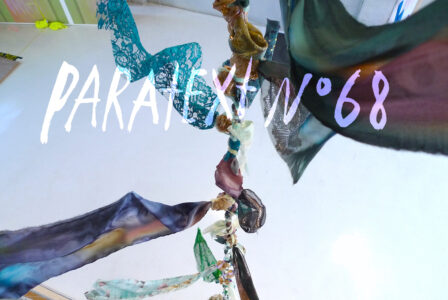 This name, Paratext, hides a monthly program of performances by artists in residence at Hangar as well as artists on exchange grants. They present, in different formats, specific projects or parts of their work. The sessions are always open to the public with the purpose of enabling interaction with the artists themselves.
The next Paratext session will take place on Wednesday, January 25 at 7 p.m. in Hangar's Sala Ricson.
Projects will be presented by:
Anaisa Franco (Long-term residency)
Anaisa Franco creates interfaces that artistically elaborate an "affective" situation where people expand their senses through the interaction with the sculptures, creating new forms, relationships and experiences between people, the subjects chosen and the technological material that we have available in the market.
to kosie (Long-term residency)
to kosie's is a visual artist based in Helsinki, creating mixed media sculptures, videos and performances, working on feminist thought and implementing it in fluid sculptural forms. The nickname 'to kosie' and use of the pronoun 'it' is a gesture of giving up on the privilege of being a person. to kosie considers engagement with the materials as a base of an interaction, which remains are usually sculptures and videos.
Free entrance.
Supported by:

Image: to kosie