InfraMaintenance 1. Hangar in residence in Hangar.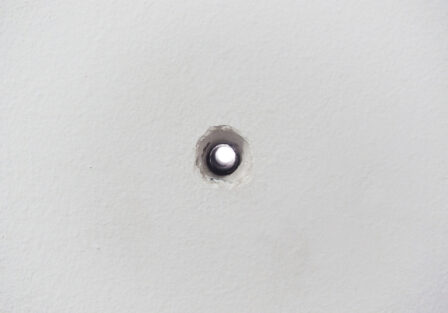 In the art context, as it is the case in other areas pegged to research, it seems that although there is no clear definition of what a "residency" is (most probably because it is a mutating, adaptive and situated concept), there is however an operational consensus, a kind of functional agreement on its modus operandi. A residence is defined and understood by its use. There would thus be an agreement on the fact that a residency is a necessary space-time for the development of a creative or research process. It is a space, but above all, a time removed from the delivery of results and certainties; the period in which they are still searched or sought. It is also an interval in which decisive things might take place with consequences that will remain invisible in the results.
uilding on the fact that the center started as a space for artists residencies – something that stays at the core of its mission today –, Hangar intends to venture a change of scale translating what it usually provides for artists and collectives into the scale of the institution, so that Hangar can be in residency at Hangar.  And this involves in the first instance imagining and specifying how such a thing is to be done. We will know after we get at it and through it. With this kind of exercises Hangar further ramifies its commitment to review and update what is considered research and knowledge production, reclaiming the knowledge that is produced through and as a practice.
*
There are a series of stories or conceptual images that help us think forward. We know that we are probably handling them without the rigor and the research exhaustiveness of the academic. Among the time we lack there is also that of verifying everything and placing it in its broad epistemic framework. It is also possible that these stories and images are already completely modified by our projections. Having made the relevant disclaimers, we insist on their gearing and contagious drive. They are very useful for us to imagine the practice and share what we rehearse.
Jean Oury explained that there has to be an empty square for there to be movement. Without an empty box, when everything is already full and everything planned, the institution locks, it does not work. Without emptiness you can no longer write, or think, or anything. Although it may seem disturbing, on some occasions Oury used the term "precariousness" as a concept to oppose it to a kind of inert practice. Something like a wanted precariousness, in contrast to stable, petrified structures without movement. At La Borde, the psychiatric clinic that he directed with Felix Guattari, they had established a commission called the "tiers régulateur" to ensure that space was kept open for movement. When asked 'When does the "tiers régulateur" meet?, Oury replied that it was "to solve problems that could not be solved elsewhere, or precisely to maintain a vacuum. If we want to solve everything, we are screwed".
This preservation of the vacuum at the scale of institutional functioning would later be taken up by Felix Guattari under the name of "vacuolar function". In plant cells, a vacuole is necessary for the cell to live, for there to be exchange. The vacuole is a deposit that occupies a large part of the cellular space, made of water and other chemical substances that – and this speaks to us a lot – have a function of both waste evacuation and storage. The vacuole appears to us as a composting zone.
Hangar's team has given itself two residence times in 2022. One now, from February 3 to 17, 2022 and another one of one month, at the beginning of summer. We understand it as an institutional residence because what is on the table, as a field of collective research, analysis and production, is the institution, its infrastructures and its behaviors.
*
Beyond the specific needs that may encourage Hangar to start a residency, we understand this exercise as a form of practical research that connects with a series of wider issues.
It seems to us
A way of resisting acceleration and the imagination atrophy caused by not pausing. Whose first symptom is that stopping is not seriously considered.
A way to undo the feeling of implacability of time and rhythms.
A way of taking sides in favor of collective processes –the DWO that is inscribed in the body of Hangar– to shape the structures that order us.
A way to counteract institutional petrification by exercising its possibility of another form while applying team indiscipline.
A way of approaching sustainability and the ecological transition from other layers, the methodological ones, those of habits. Not only from the standpoint of consumption preferences and awareness of energy footprint, but above all in dispositions and psycho-practic inertia that are exhausting instead of regenerative.
Repairing, adapting or upgrading a system sometimes requires turning it off for a moment and counting to 15.
–
Image: Luz Broto, Abrir un agujero permanente, 2015. Photo by Roberto Ruiz. Luz Broto will be a long-term resident at Hangar in the period 2022-2024.