First meeting of PUAJ! Open Laboratory of Living Cultures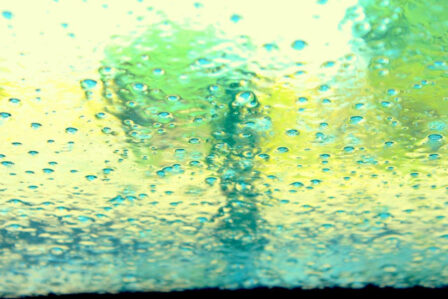 On October 31st from 5 p.m. to 9 p.m. the Hangar Wetlab hosts AAgua animada, the first session of a cycle of sessions organised by PUAJ!, an open laboratory that emerges from the Hangar Fermentation Group.
"Our symbiotic, interactive and interdependent past is connected through animated waters."
MARGULIS, Lynn.
The laboratory starts from Vernadsky's concept of living matter as animated water, in relation to the jar of vegetables in brine, a container of matter capable of transforming and preserving life, in continuous boiling and tension with the outside.
During the meeting, vegetables and cereals will be fermented collectively with different salty waters (salt, brine, saliva…). In this way, processes of transformation and care will be activated, new ways of co-existing, feeding and relating will be imagined, in collaboration with other species. By incorporating them into their own micro-biome, they are favored to inhabit our intestine, and to incorporate us into their ecosystem.
The second and third sessions will soon be announced through the Hangar website and the group's mailing list.
PUAJ! is an open laboratory that arises from Hangar Fermentation Group, whose purpose is to give continuity to a place of meeting, exchange, research and activation of living processes and symbiosis with non-human species, in a context of experimentation and free transfer of knowledge, creating and strengthening links with other projects.
PUAJ! proposes open sessions, where to read and discuss texts and theories, and to engage collectively in living processes, with all senses and at a visceral level, understanding the body as an agent of change, a place of symbiosis, production of knowledge and part of an infinite network of social and ecological relations, being aware of the resources on which we depend and of our responsibility for the environments we co-habit, reducing damage in times of climate crisis.
The collective explores the meaning of care on a planet much more than human, recovering and sharing flavors and knowledge, questioning the cultural limit of what is considered rotten, food, medicine and poison. Touching organisms of different species in the same place and at the same time, being smell and intuition, overflowing, being rhizome.
PUAJ! will occupy the Hangar Wetlab from October to December through three thematic sessions in which processes of symbiosis, symbiotic nutrition and fermentation will be read, discussed and activated; mycology, environmental repair and forms of non-exploitative co-existence; and micro-algae, waste and Gaia theory.
If you are interested in participating in any way you can contact the group through the mailing list: https://llistes.hangar.org/mailman/listinfo/fermentacio or write to: sonia@du-da.net