Lucía Egaña coordinates the exhibition at the MACBA Study Centre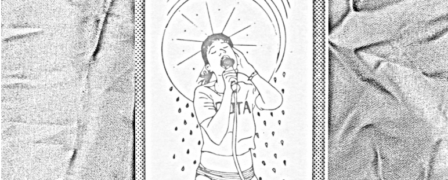 Artist in residence Lucía Egaña has coordinated the exhibition "Archivo Desencajado", which can be visited until 13th July at the MACBA Study Centre.
The evolution of sexual dissidence is part of a story that is difficult to classify, unify and interpret in an organised way. This difficulty is aggravated by the fact that it is a recent history, one much permeated by the Anglo-Saxon story, where the personal and the collective are mixed through documents, objects and experiences that are dispersed and silenced. On many occasions, these materials are literally in boxes, waiting to be retrieved and organised by a gesture that, while not exactly corresponding to a coming out of the closet, could be read as something similar in the museum context.
The proposal of this precarious archive is an exercise that aims to create space for memory and political history through certain events and materials that go through different subjects and formats: health and depathologization, manifestos, graphic and visual production, the sexile and the cartography of a distorted geopolitics.
Exposing these memories that do not fit together seek to build bridges with other similar experiences, such as the Queer Archive? developed in Madrid, or as a series of compilations that diverse individuals and autonomous entities spontaneously carry out with their own life experience.
It is an open and unfinished exercise that, based on materials present in several public and private documentation centers of the city of Barcelona, and a series of parallel activities, investigates practices, speeches and sexualities that are disconnected, in some of the possible forms of sexual dissidence.