Gear With Petals Online Live Event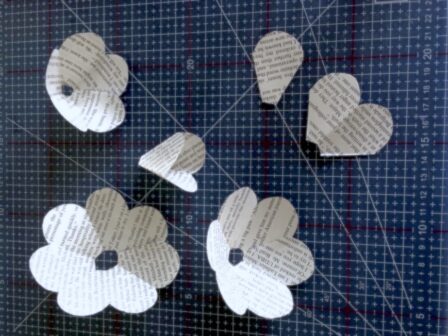 The closing online live event of the programme Gear With Petals will take place on the 18th and 19th of May, from 19 to 20:30h. With talks, poetry readings and performance, we will engage with and expand the ideas and questions discussed throughout the programme such as language and the politics of visibility, faith, dreams and cyclical time amongst others. 
Participants: Cristine Brache, Che Gossett, Shiv Kotecha, Nisha Ramayya and Beckett Warzer.
TUESDAY, MAY 18th: 7pm-8:30pm (CEST)
7pm (CEST): Talk by Shiv Kotecha (30 min. approx.)
Shiv Kotecha will give a talk about devotional music, sexual and sensory perception in ancient and some contemporary Indian art, and writing "The Unlovable". 
Shiv Kotecha writes poetry, fiction and criticism. He is the author of two books, The Switch (Wonder) and EXTRIGUE (Make Now Books), and a contributing editor for frieze magazine. He lives and works in New York. 
8pm (CEST): Poetry reading with Shiv Kotecha, Nisha Ramayya and Cristine Brache
Nisha Ramayya grew up in Glasgow and is currently based in London. Her collection States of the Body Produced by Love (2019) is published by Ignota Books.
Cristine Brache is an artist, filmmaker, and poet. She received her MFA in Fine Art Media from the Slade School of Fine Art, London. She often takes her personal and family history as a starting point to explore cultural erasure, shared histories and trauma, and the inevitable power dynamics that accompany these themes. Brache predominantly works in installation, sculpture, text, and film. Solo exhibitions include those held at Fierman Gallery (New York and Puerto Rico); Locust Projects (Miami); and Anat Ebgi (Los Angeles). Her work has been featured in festivals and group exhibitions at Team Gallery (New York); the Museum of Contemporary Art (Miami); Bow Arts (London) ; and Slamdance (Park City), among others. Her work has been critically reviewed in places such as The Los Angeles Review of Books, The New York Times, and The New Yorker.
#Streaming, here.
WEDNESDAY, MAY 19th: 7 pm-8:30pm (CEST)
7pm (CEST): Talk by Che Gossett: Abolitionist Enchantment: Black trans aesthetics and the afterlife of slavery
This talk examines Black trans visual art and cinema and how Black trans artists trouble the politics of visibility. Taking Saidiya Hartman's argument that the afterlife of slavery is an 'aesthetic problem' as their point of departure, Gossett suggests that Black trans artists and aesthetics demonstrate a disenchantment with an antiblack politics of representation and instead think abolition as an aesthetics of existence. Gossett further argues that these artists and aesthetics resist visibility—capture—through 'critical fabulation' and speculation. In resisting visibility, they also refuse to disappear.
Che Gossett is a Black non-binary femme writer and theory queen. In 2019-2020 they were a Helena Rubinstein Fellow in Critical Studies, in the Whitney Independent Study Program and are a 2020-2021 graduate fellow at the Center for Cultural Analysis at Rutgers University, New Brunswick. They recently successfully defended and submitted their Ph.D. thesis and will be graduating with their Ph.D. in Women's and Gender Studies from Rutgers University this May. They also recently coedited a special issue of Transgender Studies Quarterly (Duke UP) with Professor Eva Hayward, on Trans in a time of HIV/AIDS, published online and in print in March, 2021. 
8pm (CEST): Reading/performance and writing exercise with Beckett Warzer, History dreams of itself, or our memories are not simply our own 
 This will be a suspicious exercise in sensing the correspondences between what is given and what is concealed. Throughout, we will try to write what continues to be unknown, to be witness to what mystery proves. The enchantment of words, the very real effects of the imaginary, and the diagram by which history experiences itself will all figure here. What is history's dream of itself, and how can we touch this dream by living our own, and our collective, fantasies? We will exercise this by writing fantasy together (on our own). 
Beckett Warzer is a PhD student in Theatre Arts and Performance Studies at Brown University. Their research centers around the notion of a political, social, or historical unconscious, and the politically liberatory potentials of psychoanalysis. He looks to personal and national fantasies to understand more about the ideological projects of subject-making and unmaking—but the primary focus of their work is to cultivate and maintain a relationship with non-knowledge. Beckett has a background in performance, so he is concerned with the double bind of potentiality and circumscription within live repetitions of history. There are peripheral, ornamental, accessory-like elements which show up as crystalline, unintelligible symptoms. Beckett studies the pasts and presents of radical illness- and disability-oriented organizing projects, and wants to train clinically to do community psychoanalysis in a peer respite context.
#Streaming, here
Gear With Petals is conducted by Beatriz Ortega Botas, Blanca Ulloa, Alberto Vallejo and Leticia Ybarra.
For further information:
Carolina Jiménez
carolina[a]hangar.org