INFRA2_Technopolitical Infrastructures. 'LaaS (Life as a Service)' by Jara Rocha: First Fellowship Hangar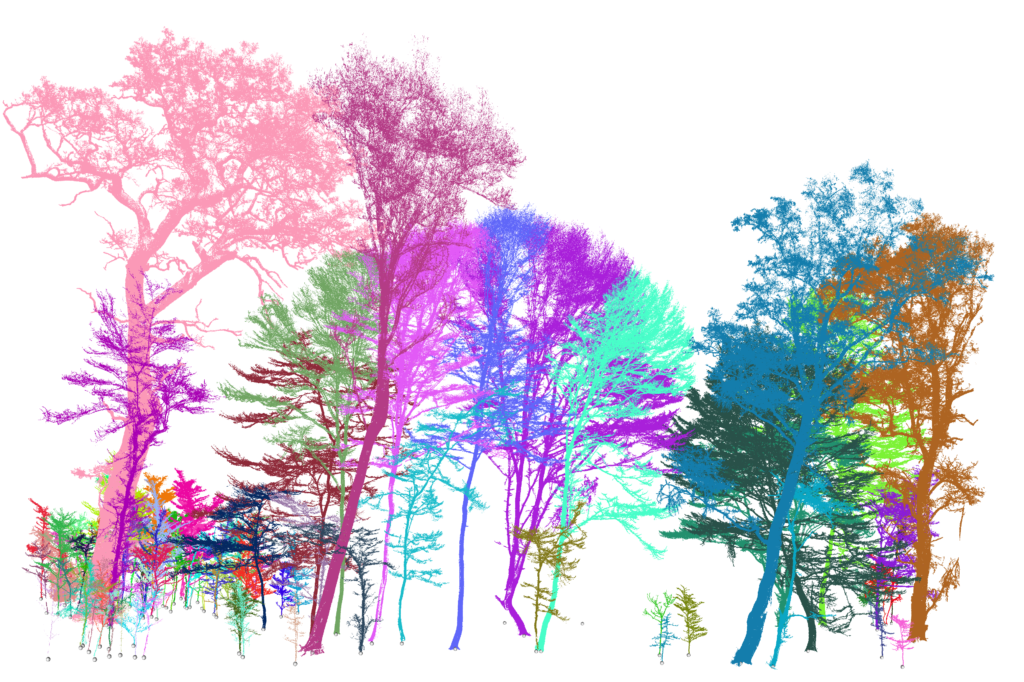 – Fellow Researcher: Jara Rocha
– Within the framework of: InfraMaintenance, Hangar's action research line.
– Accompaniment: Hangar and La Virreina collaborate in the accompaniment of the research, establishing a joint research-publication device to hold public gatherings halfway between the open research and the publication of Jara Rocha's project.
InfraMaintenance starts from the certainty that infrastructures nowadays have more governance power than discourses. This line of research recovers "maintenance", a category usually overshadowed or relegated – not to say reviled – in so-called cultural interests and fields, as a way of analyzing, updating, adapting or repairing infrastructures of management, from bureaucratic or institutional apparatuses to technological networks. InfraMaintenance is a pragmatic Hangar research in the sense that it seeks to produce material or infrastructural developments as part of the research process, in such a way that the research is also an action and that this action has material consequences.
Jara Rocha's first Fellowship Hangar develops InfraMaintenance where it intersects with her research and practice. The particularity of the Fellowship is precisely this intersection, this complicity between the Centre's research and an invited research in such a way that they complement and feed each other. Likewise, its singularity resides in the disposition of Hangar, so that its technological-institutional body serves as a case study and practical testing space in which to materially and semiotically test the research.
"LaaS, Life as a Service", a proposal by Jara Rocha, associate member of TITiPI, The Institute for Technology in the Public Interest
SaaS, Software as a Service, is a business model where an organisation develops a software product and makes it available to customers online. The software is hosted in the cloud and the user accesses it remotely for a subscription (monthly, yearly, etc.). The so-called "cloud" is built on deeply extractive, exploitative and exclusionary log(isti)cs. In political-aesthetic terms, it is a regime that prescribes what is feasible and thinkable, flattens and standardizes everyday experience, rigidifies the material conditions of possibility in the sharing of experience with the technological, and imposes logistically mediated conditions of subjectivity and coexistence.
In response to the cultural regime of the cloud as a socio-technical monoculture of contemporaneity, the Institute for Technology in the Public Interest (TITiPI) has developed research and actions to articulate, contest and reimagine computational infrastructures. As an associate member of TITiPI and in the context of InfraMaintenance, Jara proposes to bring his para-academic action research methodologies into contact with Hangar through a double movement. On the one hand, it will address local genealogies of resistance, invention and autonomy or computational federation in Barcelona, from the emergence of cyberfeminism and cyberpunk to the devastating arrival of the SaaS paradigm and its ways of making the world (through such seemingly distant constructs as smart cities or platform cooperativism). On the other hand, the relational logistics of the category of life (Life as a Service, LaaS) will be studied in a broader framework. Despite the necropolitical mandate of the cloud, and against the cloud but from within, what would be the practices and positionalities that could make room for ontological and epistemic disobedience, providing palliative care towards its eventual abolition?
With a sensibility magnetized between trans*feminist technosciences, the study and anti-fascist intervention of infrastructures, regenerative justice and anti-technocolonial struggle, the work of this first InfraMaintenance Fellowship attempts to detect, name, problematize or perhaps end some of the continuities and discontinuities between cultural representations and practices in the face of collapse and solutionism based on agile computing and optimization.
*
Jara Rocha is an interdependent researcher. They are involved in several disobedient action research projects such as Volumetric Regimes (with Femke Snelting), Queering Damage (with Helen Pritchard and Femke Snelting) and Vibes & Leaks (with Kym Ward and Xavier Gorgol). They are also part of the curatorial team at La Capella and exercise teaching in spaces such as ESCAC or EINA (Barcelona). They also tend to work on the situated, everyday and complex forms of distribution of the technological. Their main areas of research are related to the semiotic materialities of cultural urgencies. In 2023 they will be researchers in the First Fellowship Hangar.
Image: 3D Forest
Supported by: